Chiropractic Care in Crandall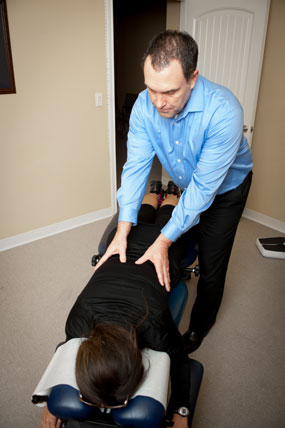 Chiropractic is different than the conventional approach to health care. It is conservative, holistic and doesn't use invasive means such as surgery or injections. Using just our hands, we aim to address your symptoms and their underlying cause.
Our Many Chiropractic Techniques
At our Crandall location, we offer an array of techniques that are custom-tailored to meet our patients' unique needs. Dr. Johnson will always explain to you what he's going to do before he performs an adjustment. He uses the following techniques, choosing them based on what is best for you:
Activator Methods®
Applied Kinesiology
Chiropractic BioPhysics®
Diversified
Gonstead
Thompson
The Conditions We Commonly Help
You may be wondering if a chiropractor can help you and your unique problem. Rest assured that from head to toe, we can address a broad range of concerns. The conditions that we often see at our practice include
Carpal tunnel syndrome
Disc issues
Low back pain
Extremity pain (ankles, feet, hands, wrists)
Headaches
Knee pain
Neck pain
Plantar fasciitis
Sciatica
Shoulder pain
Your New Patient Journey
You may be in pain when you first come into our office. If so, our priority is to get you quick relief. Dr. Johnson will perform an initial examination to find out the cause of your problem. He'll take X-rays if needed. You'll be offered various therapies, particularly if you've sustained a trauma such as being in an auto accident. In such a case, Dr. Johnson will discuss a game plan for your future course of care. The length of care could be from six weeks to three months. It depends on whether you just want to patch a symptom or fix the problem by committing to corrective care. The choice is yours.
Schedule Your First Appointment
We accept insurance coverage and are in-network providers for many plans. Contact Johnson Chiropractic today to schedule your first visit with us!
CONTACT US »

Chiropractic Care Crandall, Mesquite, Seagoville, Scurry, Kaufman TX | (972) 472-3818